DOUBLE VISITS TO YOUR BUSINESS
& Boost Your SEO!
Hear From Charles Armstrong, Head Of Google Street View
BOOST YOUR SEO, ENGAGE CUSTOMERS AND SHOWCASE YOUR BUSINESS!
OVER 96% OF ALL ONLINE SEARCHES USE GOOGLE
4 in 5 consumers use search engines to find local business information
60% of consumers who conducted a local search on their smartphone visited a store within a day
34% who searched on computer or tablet did the same
Google Search
Your Google business listing is your company's most visible asset. Improve your presence with Street View content.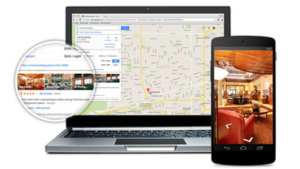 Google Maps
Plant your flag. When prospective customers seek you out on Google Maps, help ensure that their first encounters are great ones.
Hotel Searches on Google
Give travelers a virtual tour of your hotel or restaurant when they find your property on Google Search or Google Maps.
GET IN TOUCH CALL US ON +94 772 369 772 ( Sri Lanka )